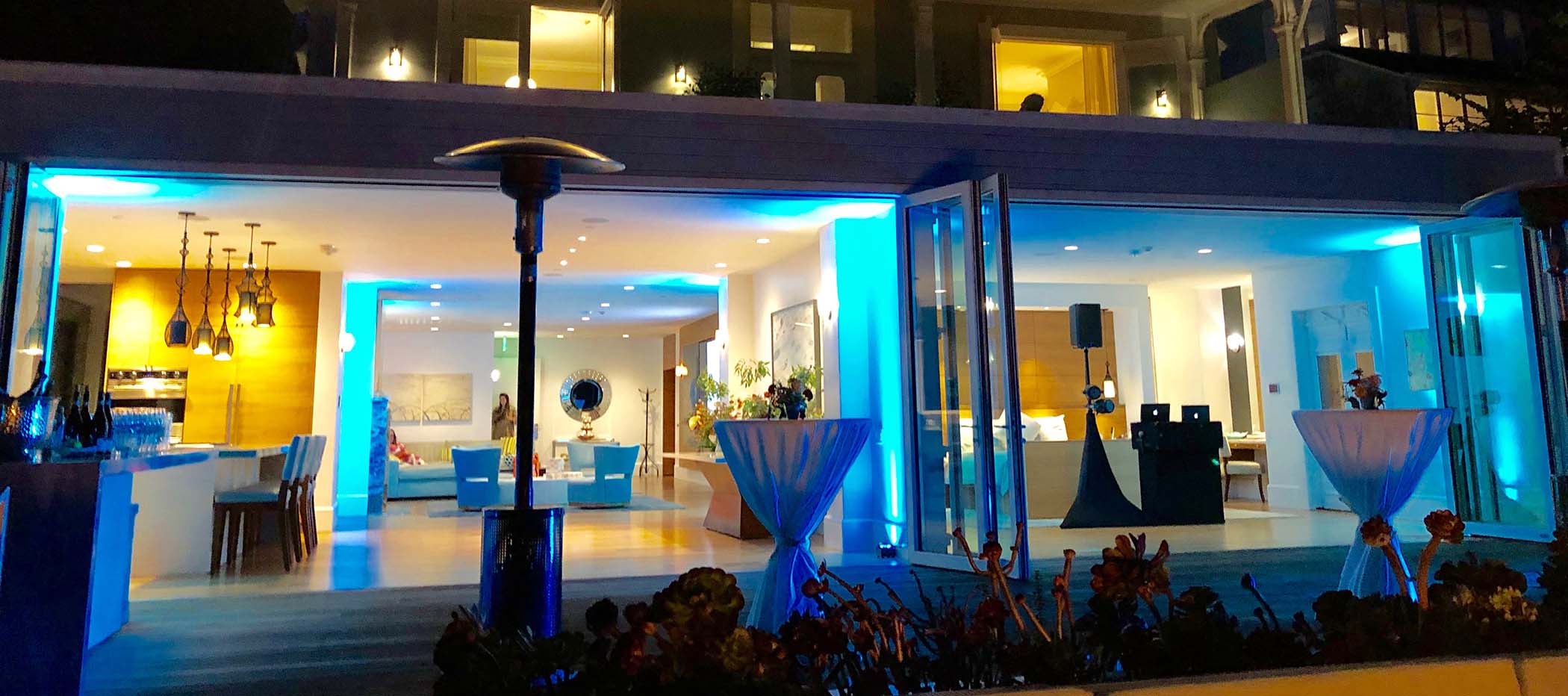 We can take any venue and transform it into a magnificent ballroom with artistic uplighting. And we can enhance the best features of an already gorgeous room.
Uplighting floods walls and ceilings with a tasteful tapestry of light to create a dynamic and romantic aura to your event.  It allows you to spend less on your other décor because uplighting hides the flaws in a hall.  At the same time, it enhances its most attractive features.
Uplighting can even turn a simple hall into an opulent expression of your good taste.  And yet we have designed packages to work for brides with modest budgets.
You'll love another popular feature of our uplighting:  we can create a monogram using his and her initials.  You'll enjoy your first dance basking in the glow of your own, custom spotlight!
If you want your wedding to be distinctively you, you'll want uplighting!
We can customize a lighting design for you.
Call me at 408-605-5851.  Tell me more about your event.  What are your colors?  We can get to work on a design for you!