About JRD Productions
Our DJs are FUN! And they have an uncanny knack for anticipating the needs of you and your guests! Our ENTIRE team is that way! We call it "entertainment intelligence," which is honed by years of experience entertaining at events just like yours.
Not only does our team know to read a crowd and anticipate their needs, we know how to LISTEN to YOU. Tell us about your dreams for your event. We can build on them so that, together, we create an event that is uniquely YOU.
This Bay Area DJ Company desires nothing more than to collaborate with you to create an event that is a masterpiece.
Why do you think we love this business so much! We are honored to create a new masterpiece on a weekly basis working with people just like you!
JRD Productions serves the great people of the California Bay area including San Jose and the Silicon Valley. Yes! We are mobile.
Offering DJs & MCs, Lighting, Arcade games and so much more.
You need to know something else about this Silicon Valley DJ Company. DJ Paul Dominguez and his team are sticklers for details. We fulfill every piece of the party puzzle to help you create the perfect event.
In other words, we care!
Our friendly staff is ready to help make your event an unforgettable occasion. Call now to schedule your free consultation!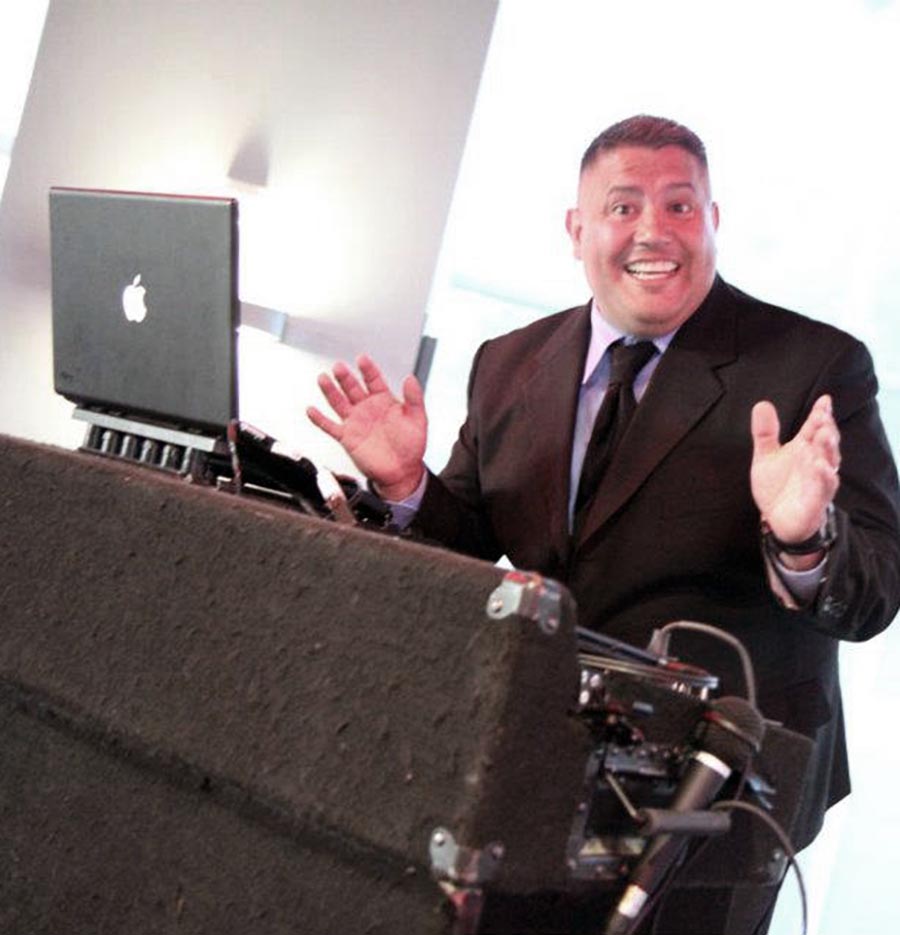 Our owner, DJ Paul Dominguez promises to give you exactly what YOU want and strives to exceed expectations at every Bay area wedding and special event.
Better yet, pick up the phone and give owner DJ Paul Dominguez a call to see if he is the right fit for you.
408-605-5851
THE DETAILS:
Your event is treated as unique and one-of-a-kind.
Music is customized to fit your tastes.
Select from our bottomless music vault!
Announcements are handled with professional elegance.
Cutting edge equipment with clean, pure sound
Our DJs know how to fill a dance floor.
Our sophisticated lighting can transform a hall into a glittering palace!
We pride ourselves on our reliability and integrity.  Back-up equipment and DJs are always on standby.
Paul Dominguez is a licensed wedding coordinator and will coordinate party details with your wedding vendor team to ensure your party flows effortlessly.